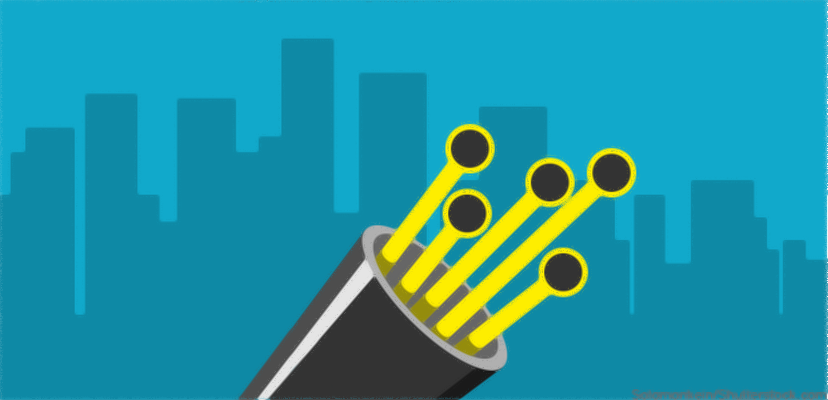 An essential introduction to broadband in New Zealand
We've written a number of guides and blogs here at myCompare covering all manner of broadband related topics such as broadband for gamers in NZ to saving money on broadband. But we have never given a simple basic down to the roots guide to what broadband actually is and what are the most important factors that you need to know about broadband in New Zealand. So be low is a simple breakdown and guide to those new to broadband in NZ.
Life on the internet before broadband?
A large number of us would be totally lost without the web. We utilize it to stay in contact, to discover things and to watch our most loved movies and network programs. It can likewise be indispensable for work, to shop and bank – and we can do all of this from our homes on account of broadband. In the 1990s when the Web was in its earliest stages, outside of organizations and colleges who had rented lines, most Web connections were utilizing telephone lines with modems, small gadgets which changed over information signals that are actually capable of being heard as tones over ordinary telephone lines. Nowadays, DSL-based administrations still do this, in spite of the fact that the scope of frequencies utilized means you can run a broadband connection independently and at the same time make telephone calls. This likewise implies you never again pay for the internet based on how much time you spend online as was the case with the older dial up internet, instead broadband charges you based on the amount of data you you download. A site page may have taken at least ten seconds to download in the pre-broadband days, something you now hope to load quickly. However as website pages turn out to be more perplexing and contain bigger pictures the size of a pages are continuously increasing, so broadband that was sufficient in 2010 will feel to some degree slower in 2017.
What is broadband
As far as general use the term 'broadband' alludes to a kind of quick Web connection that ended up well known in the 2000s and is quickly becoming essential and considered a fundamental utility which each family ought to have. There are different innovations that can give broadband administrations both utilizing physical framework, for example, telephone links and remote administrations, for example, the portable systems may offer. In specialized terms, it alludes to utilizing a more extensive scope of frequencies than 'narrowband' administrations..
Which broadband innovation is ideal?
The three most regular sorts of settled line broadband in NZ are ADSL, link and fiber.
ADSL
ADSL remains for Unbalanced Advanced Supporter Line and is the most normally accessible kind of broadband, conveyed through the copper wires of your telephone line.
Two unique sorts of ADSL innovation which are utilized as a part of NZ – ADSL1 and ADSL2+.
ADSL1 is equipped for a most extreme speed of around 8Mbit/s, and ADSL2+ a greatest speed of around 24Mbit/s.
Nonetheless, the broadband paces through the two kinds of ADSL will rely upon how far you live from your phone trade – the further away you are, the lower the rates and the real speeds you get will regularly be much lower than the most extreme rates appeared previously.
Cable
Link systems utilize fiber optic and coaxial links to convey superfast broadband administrations – and in addition television and telephone services -direct to homes.
Dissimilar to with ADSL, speeds are not lost with separate. Link innovation can convey quick broadband rates and the speediest link broadband bundles offer rates of 'up to' 152Mbit/s
Fiber
Fiber broadband is conveyed by means of bunches of fiber optic links (every one more slender than a human hair) and rates are quicker than ADSL.
There are two sorts of superfast fiber broadband – 'fiber-to-the-bureau' (FTTC) and 'fiber-to-the-premises' (FTTP).
With fiber-to-the-bureau, fiber optic links keep running from the phone trade to road cupboards before utilizing standard copper phone wires to interface with homes.
Most fiber associations in NZ are fiber-to-the-bureau benefits, and are normally sold as offering paces of 'up to' 38Mbit/s or 76Mbit/s.
Fiber-to-the-premises broadband – which, as the name proposes, includes fiber optic links running straightforwardly to your home – is speedier than fiber-to-the-bureau yet at present only constitutes a minority of broadband associations.
Fiber-to-the-premises broadband administrations can offer paces of up to 1Gbit/s (i.e. 1,000Mbit/s).
In the event that you don't know which kind of association you have you ought to ask your present supplier.
What are the advantages of superfast broadband contrasted with ADSL?
Superfast fiber and link broadband offers essentially quicker speeds than ADSL administrations. For instance, a superfast broadband association should empower you to download include films a few times speedier than ADSL.
Superfast broadband administrations for the most part cost more than ADSL administrations, in spite of the fact that they won't not be as costly as you think – utilize an Ofcom-endorsed examination site to perceive what bargains are accessible to suit your financial plan.
All in all, I require 'fiber broadband' correct?
Initially, the term 'fiber broadband' is generally used to mean administrations that are quick, and utilize fiber sooner or later in the backhaul, instead of fiber-to-the-home (FTTH) administrations. This implies it's feasible for a 'fiber' administration to be slower than one in view of ADSL2+, or it may not convey as a lot of an expansion as you may expect; you have to take a gander at the particular assessments for your property.
Keep in mind that fiber is about the innovation, and not really the business bundle you're on, so a fiber administration can even now be constrained to a lower speed for less expensive packages. If you can get a full fiber (FTTH) benefit, at that point that will most likely be the quickest administration you can get, in the event that you buy in to the speedier bundles.
What does 'meg' mean in speeds?
The acronym 'meg' was received by the significant specialist organizations when discussing 'Megabits every second' (not to be mistaken for Megabytes every second). This can be contracted as Mbps or Mb/s, yet not MB/s (vast 'B') which alludes to Megabytes. Despite the fact that 'meg' is in fact erroneous, its broad use in advertising implies most shoppers think that its more conspicuous.
Broadband in 2000 was normally offered on a download speed of 500 Kbps (around 0.5 Mbps), many circumstances slower than it is accessible fifteen years after the fact.
What is critical is that you recollect that the speeds you get at your property may change. It is imperative that when you look for a broadband bundle, you give your postcode which gives you a sign of administrations, and after that approach broadband suppliers for a gauge of the velocities you would get.
Why are advertised speeds such a great amount slower than actual speeds that I get?
Broadband publicizing decides express that an advert most demonstrate a speed that 10% of clients on the administration can accomplish and this is gone before by the words 'up to'. The middle speed is the speed that half can get, so will be a ton lower, and as our medians depend on speed test comes about because of a huge number of guests it features the issues individuals have with things like separation to the trade or bureau, terrible switches, poor Wi-Fi or just loads of individuals attempting to utilize the web in the meantime – the feared blockage issue.
It is normal that later in 2017 broadband publicizing may change and highlight middle velocities for the different items to guarantee individuals have a superior thought of the relative execution of various advances.
What is data and how much of it will I need?
Our broadband bundle search allows you to choose how much comprehensive information you require. Try not to rebate boundless bundles regardless of whether you're searching for an incredible arrangement. In case you're another client simply utilizing the Web without anyone else for email and web-based social networking, you will most likely have no issues with a 20GB bundle; do check what happens in the event that you surpass this portion.
Normal clients of Netflix and  Amazon Prime, and so on emphatically recommend us to consider broadband bundles in overabundance with respect to 50GB at the very least and ensure excess use charges are not automatic, as you may end up with a significantly larger bill then you expected.
Most family units will lean toward boundless bundles as it implies you don't need to stress over how much your association is utilized; notwithstanding working framework refreshes nowadays can add up to gigabytes, so we would have a tendency to suggest boundless bundles in case you're uncertain.
What else do I require?
A broadband router is required to interface with the Web. This is frequently given by or accessible from your broadband supplier, so you should first choose a bundle and see what your supplier can offer. Your supplier is probably not going to want to help you through any specialized issues in the event that you source your own router. If you can get your router from your supplier, we unequivocally encourage you to do this unless you're actually sufficiently talented to install and oversee it yourself, as well as managing any issues that emerge later on.
On DSL administrations, you may require a miniaturized scale channel (in some cases alluded to as a 'splitter'— a little gadget that interfaces with alternate gadgets (phones, fax machines, Sky HD boxes, and so forth.) which channels our the broadband signs from those gadgets to stop them meddling. Your broadband supplier can prompt you what you require.
But wait! I already have broadband
On the off chance that you as of now have broadband, do consider whether you'd advantage from exchanging supplier once you are out of your base term contract. On the off chance that your bundle is an old one, there might be far better current deals available in the event that you switch, so think about moving up to the most recent bundle. Not all suppliers offer the most recent advances either, so you may discover you need to change to appreciate better speeds when FTTC, FTTP or another better broadband alternative touches base in your general vicinity.
La Fin
We hope you found this post on the basic elements of broadband insightful and simple, and if you are new to broadband we hope you know have enough information to make an informed decision when you next search for and compare broadband in New Zealand. If you have any comments or feel we have missed something out that others new to broadband my benefit from please get in touch and let us know.