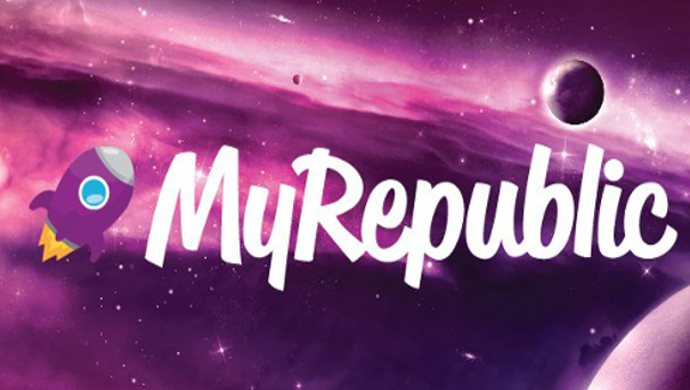 MyRepublic is a relatively large multinational corporation that is headquartered in Singapore. Since it's launch in 2011 the company has expanded into a number of different countries. More importantly for us, is that one of those countries in New Zealand. MyRepublic specialises in offering broadband services in the form of VDSL and fibre optic broadband. MyRepublic is among the first broadband providers to offer Gig-Speed broadband in New Zealand.
MyRepublic specifically focuses on Gigabit speed broadband that is around the 1000 Mbps download speed mark, and is the go to supplier for Gamer's within New Zealand with many of their Gaming broadband plans coming with free consoles, gaming gear or up to $200 dollar discounts on the latest consoles.
MyRepublic bill them selves as the champions of speed and built much of the broadband packages around offering high speeds at great prices. Currently their entire broadband plan range come with unlimited data plan, which given the speeds they offer is a good idea. MyRepublic also generally offer free modem/ wifi router with all there plans.
Recently MyRepublic has launched a new systems when it comes to cancellation fees in which the longer you have been on your fixed term 12 or 24 month contract the less you have to pay to exit. This is great news from a consumer point of view as the typical fixed cancellations fee that most broadband providers offer seems very unfair. Hopefully MyRepublic have set a precedent that other broadband providers will follow.
As of November 2017 MyRepublic where ranked number 1 on the New Zealand Netflix ISP Index ahead of Trustpower in 2nd and Vodafone in 3rd. Of course you have to be bare in mind that this is impressive but is only one of many network related awards out there. The following table can be found on the MyRepublic home page as of 30th Jan 2018 (https://myrepublic.net/nz/)
Ranked #1 on Netflix ISP Speed Index*
*Based on the Netflix ISP Speed Index – correct as of November 2017.

| | | |
| --- | --- | --- |
| Network | Average Speed | Netflix Ranking |
| MyRepublic | 3.82 Mbps | Number 1 |
| Trustpower | 3.79 Mbps | Number 2 |
| Vodafone NZ | 3.74 Mbps | Number 3 |
| 2degrees | 3.74 Mbps | Number 4 |
| Spark | 3.66 Mbps | Number 5 |
| Bigpipe | 3.60 Mbps | Number 6 |
| CallPlus | 3.57 Mbps | Number 7 |
Among MyRepublic broadband plans our top picks are as below. As they are predominantly gigabit speed and gamer focused there most competitive plans with good market price points are obviously their gamer options:
Gamer Pro
This plan offers unlimited Super-Fast Broadband, Static IP and Local Support. Plus a bonus $200 voucher towards the purchase of a PlayStation®4 Pro or VR on 12 month term. The Gamer Pro plan comes in the following three options:
VDSL Gamer Unlimited Data
Download up to 70MBPS, Upload up to 10MBPS, Ultra-Fast, Unlimited Downloads, Gamer Support, Static IP Address, $0 AC1600 Wi-Fi Hub+ Modem, $200 discount for the PS®4 Pro or PS® V, 12 month term, Monthly cost $84.99 (Up to $249 Early Termination Fee applies.)
ORDER NOW
Critical Information Summary
Fibre Gamer 100 Unlimited Data
Download up to 100MBPS, Upload up to 20MBPS, Ultra-Fast, Unlimited Downloads, Gamer Support, Static IP Address, $0 AC1600 Wi-Fi Hub+ Modem, $200 discount for the PS®4 Pro or PS® VR, 12 month term, Monthly cost $84.99 (Up to $249 Early Termination Fee applies.)
ORDER NOW
Critical Information Summary
Ultra-Fast Fibre Gamer Unlimited Data (the myCompare Choice*)
Download up to 950MBPS, Uplaod up to 500MBPS, Ultra-Fast, Unlimited Downloads, Gamer Support, Static IP Address, $0 AC1600 Wi-Fi Hub+ Modem, $200 discount towards a PS®4 Pro or PS® VR, 12 month term, Monthly cost $119.99 (Up to $249 Early Termination Fee applies.)
ORDER NOW
Critical Information Summary